Our Veggie Bag Scheme has now closed.
If the situation changes it maybe reopened.
Thank you to all the customers that have supported
the service
Fresh Produce Bags for our Elderly and Vulnerable Customers

We are starting a new service to help our elderly and vulnerable customers who are unable to come into the shop. You can now pre order and pre pay for set produce bags which you collect the following day. You can order them by calling the shop between 10am and 1pm and pay over the phone using your debit or credit card. When you come to collect your bags call us from the car park and we will place your bags in the boot of your car. Collection is available between 10am to 1pm on Tuesdays, Wednesday, Thursdays and Fridays but don't forget to order the day before between 10am and 1pm. To enable us to help as many people as possible the contents of the bags are set and cannot be swapped. However if there is something that you don't like we can remove it from the bag and add it to our weekly donation to the NHS staff at the William Harvey Hospital. This is much needed by the staff as many do not have time to shop for themselves
We are currently taking orders for week 1 bags

Veggie bags £12 Salad bags £6.75 Fruit bags £6.75
Whats in the bags

The bag contents change slightly over a three week period to give you variety.
Contents may vary to photos due to market availability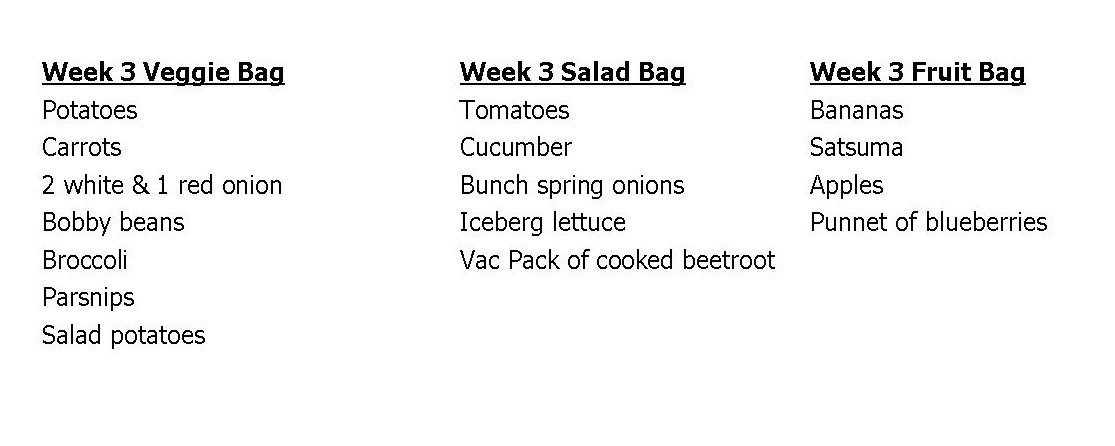 Punnet local strawberries
£2.30

70p each
Sweetcorn Cob when available
£1.20 each
Bag of mixed baby salad leafs
£1.60
Please ask if you would like other add ons

250g Kent Cherries
£2.50
Punnet of Raspberries
£2.50
Bulb garlic 49p
Block of salted dairy butter
£2.29
300g English runner beans
Varible shop price
We may need to ocasionally substitute some items due to market availability. Please only order from this scheme if you are unable to come into the shop yourself so people that really need help can use the slots available